Our values
Notre objectif est de rapprocher des candidats potentiels et des entreprises par l'instauration de contacts privilégiés et d'un partenariat étroit avec nos interlocuteurs dans le respect d'une déontologie et d'une confidentialité strictes. C'est cette implication et cette passion pour notre métier que nous souhaitons vous communiquer.
Our methodology
Our 30 years expertise have enabled us to reinforce our expertise and bring ractivity , efficiency and transparency for each of our missions.
Step 1 - Detailed specifications
Step 2 - Job offer to broadcast
Step 3 - Candidate research of approached people
Step 5 - Phone pre-interview
Step 7 - Face to face interview
Step 8 - Personality inventory
Step 9 - Taking of professional references
Step 10 - Progress overview
Step 11 - Final decision assistance
Step 12 - Answers to candidates
Step 13 - Induction follow-up
Follow us
Present on professional social networks, Viadéo and Linkedin maximize our public relations and enable us to develop an efficient and wide network, contributing to find the perfect associate.
We are also present on Facebook and Twitter, we frequently update our pages and you can follow them. These tools are an integral part of our recruitment process.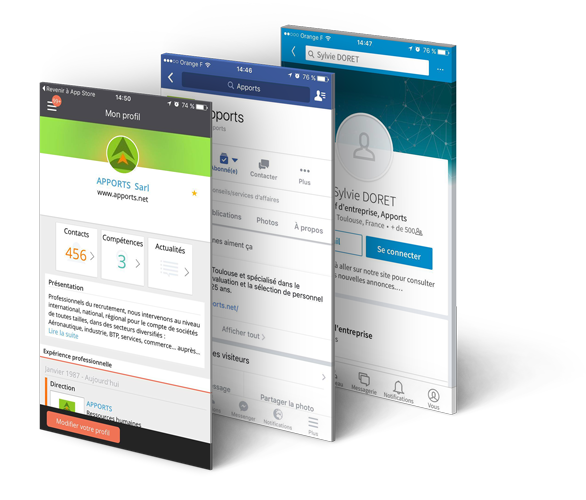 Our team
In order to identify, convince, assess and guide the talents your company needs, we have carefully selected ours